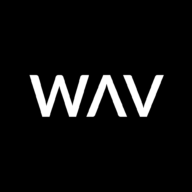 The Australian hip-hop scene is bursting with talent, and it's only a matter of time before Sydney based rapper Anfa Rose is topping the hip-hop charts worldwide. He has released a number of explosive tracks in 2017 and continues to fuel the buzz with his new track "I'm Good".
The beat produced by DOPAM!NE features enormous 808's, awe-inspiring bass glides and ominous melodies, where Anfa leads the track with an aggressive flow. The lyrics revolve around Anfa's continued and well-deserved success. He emphasizes his drive to make an impact in the hip-hop scene, and how his quality of life is changing despite having no label backing. Standout lyrics such as, "You hit up labels for a come up man, while labels come up trying to use my name." show the track is an undeniable hit. DOPAM!NE has produced a majority of Anfa's released tracks. When the two are paired together, the duo is a force to be reckoned with.
It's thrilling to see new, unique sounds leaving Australia's hip-hop and R&B scene. The raw, vocal-driven styles are thriving, and we couldn't be more excited.
Be sure to give Anfa Rose a follow on SoundCloud, and check out his other tracks. You will not be disappointed.
Produced: @dopaminetheproducer
Mixed and Mastered: @dopaminetheproducer